HENLE offers a wide range of attachments for construction machinery with an operating weight of 0.5 to 45 tonnes. The HENLE portfolio includes attachments for a wide variety of applications – from classic earthmoving to gardening and landscaping to the area of demolition and recycling; there are many requirements and therefore different applications require different attachments. Discover our portfolio: from Backhoe Buckets to Demolition and Sorting Buckets to special devices such as Ripper Teeth or the Tele Bucket for broadband expansion. Nowadays, hardly any excavator works without a changing device: that is why you will also find our proven quick couplers and swivel devices in our range.
Configure your individual attachment! You can choose from our individual products in the Product Configurator. You can tailor each product precisely to your requirements and your excavator. This service is currently under construction and will be made accessible shortly.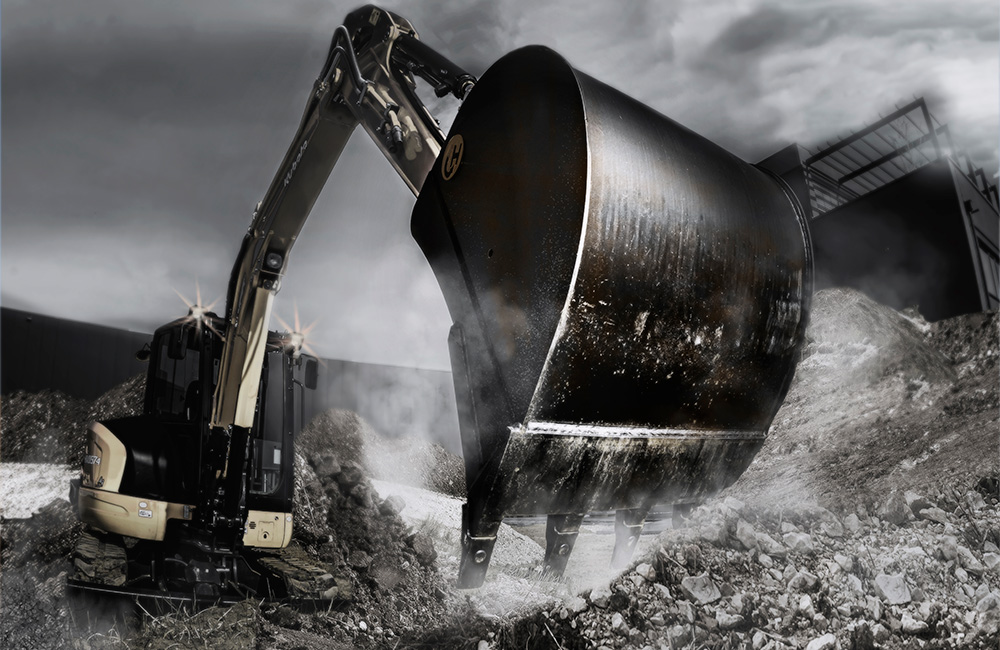 Earthmoving encompasses a multitude of area applications: from road construction and civil engineering to trench construction. Basically, everything that changes soil in terms of shape, location or storage conditions belongs to this area. The classic attachments such as Backhoe Buckets, Ditch Cleaning Buckets or Grippers are mainly used here.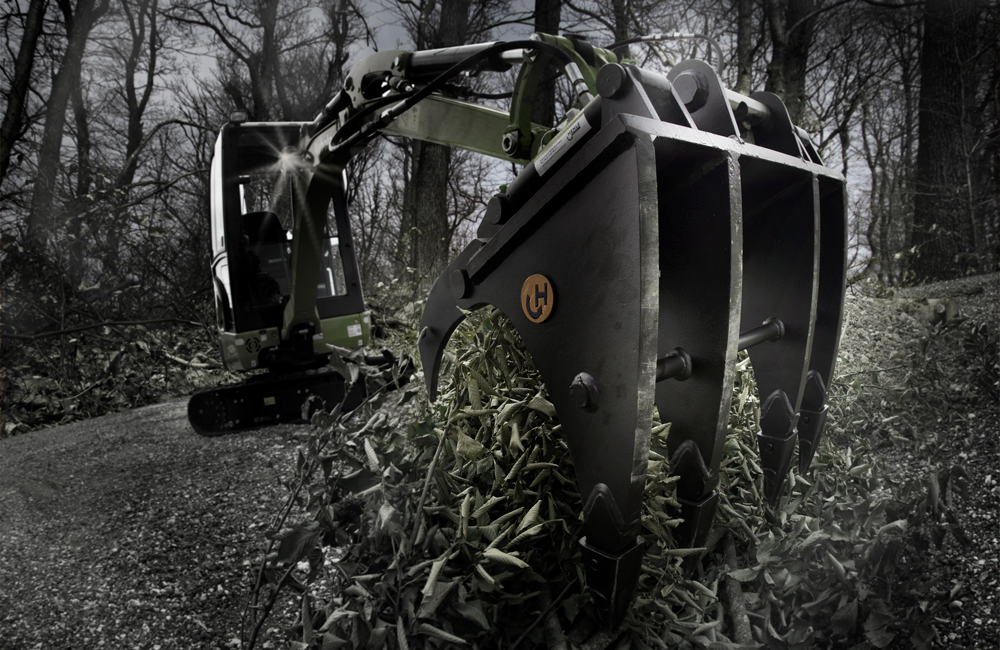 GARDENING AND LANDSCAPING

More specialized attachments are sometimes required in the gardening and landscaping sector. Here you must not only work with buckets, but also with Ripper Teeth, Grrippers and Lifting Rakes. These products are also included in the HENLE portfolio.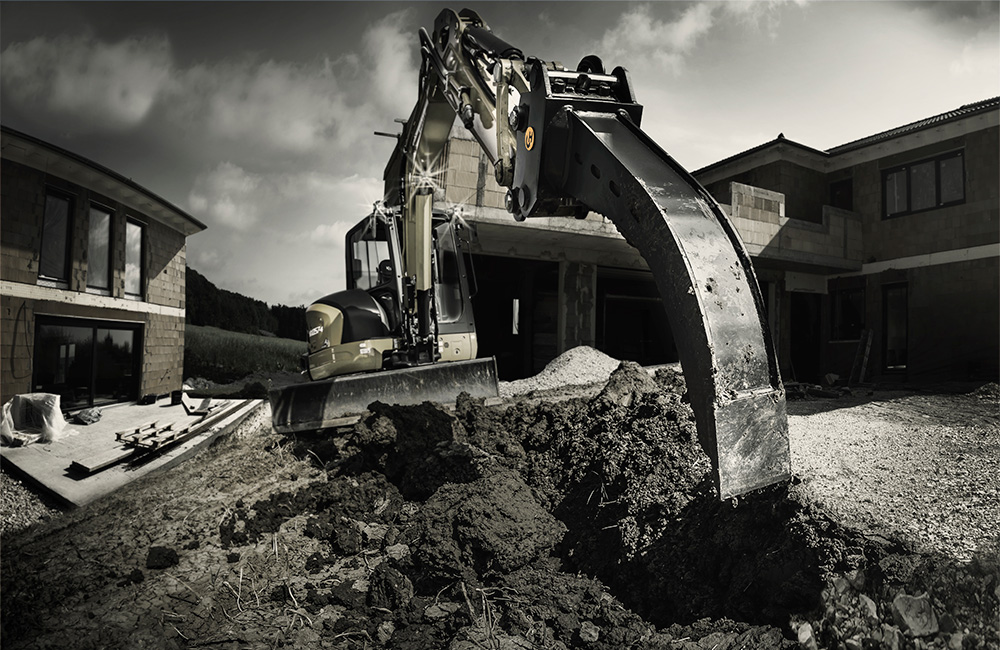 Cable construction, especially in connection with the broadband expansion, will be a central topic in the next few years. Special attachments are required for this area of application in order to meet the requirements.
Tele Bucket, Operating Weight 1 to 8.5 Tonnes
kathrin henle
2022-02-08T11:17:37+01:00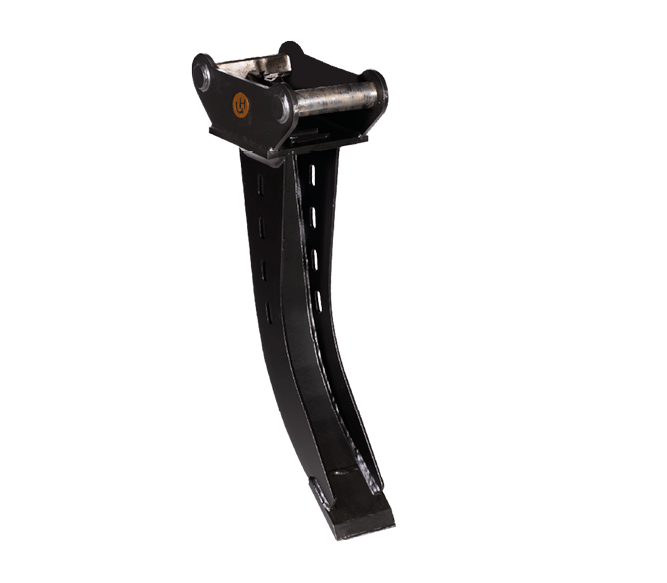 Spade Bucket, Operating Weight 1 to 12 Tonnes
kathrin henle
2022-02-08T11:54:51+01:00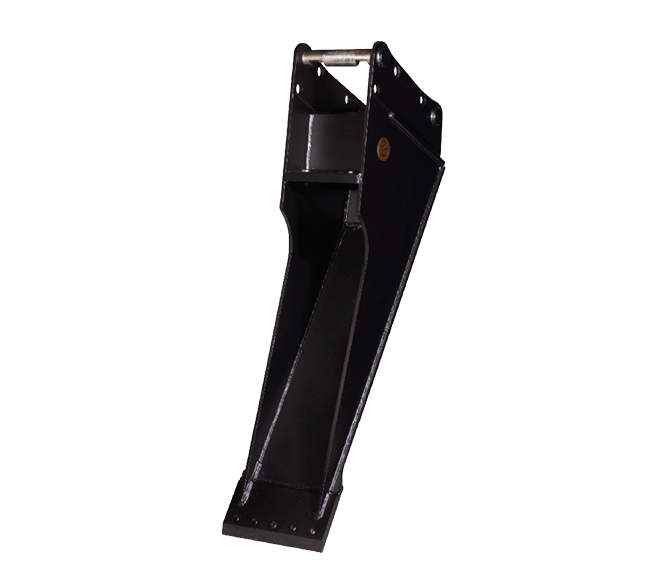 Clay Bucket, Operating Weight 1 to 12 Tonnes
kathrin henle
2022-02-10T15:16:27+01:00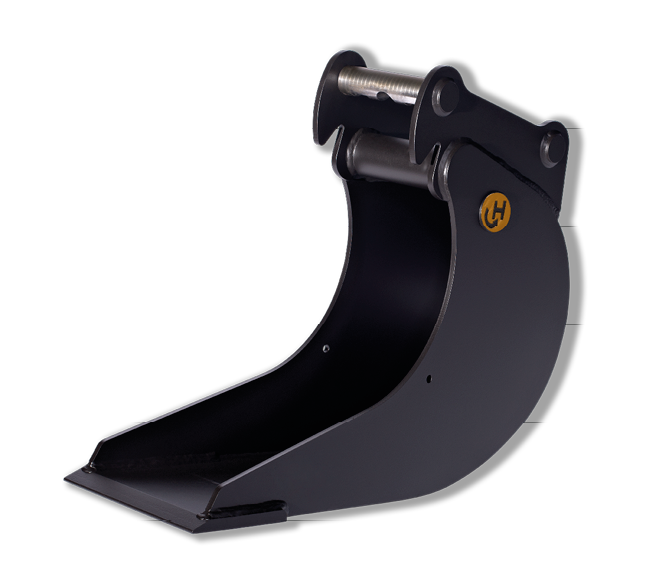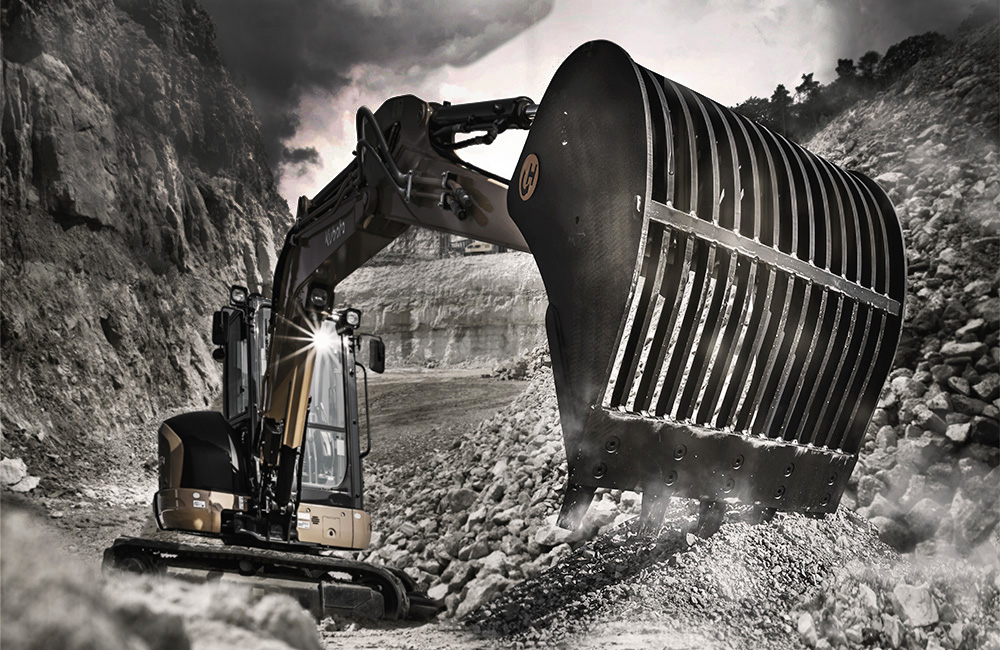 DEMOLITION AND RECYCLING

Demolition and recycling operations require special attachments. Particularly robust tools are required for demolition projects, in order to sort the rubble, concrete, etc. Sorting attachments, such as the Demolition and Sorting Bucket, are best used for such projects. Recycling is about separating, conveying and storing material.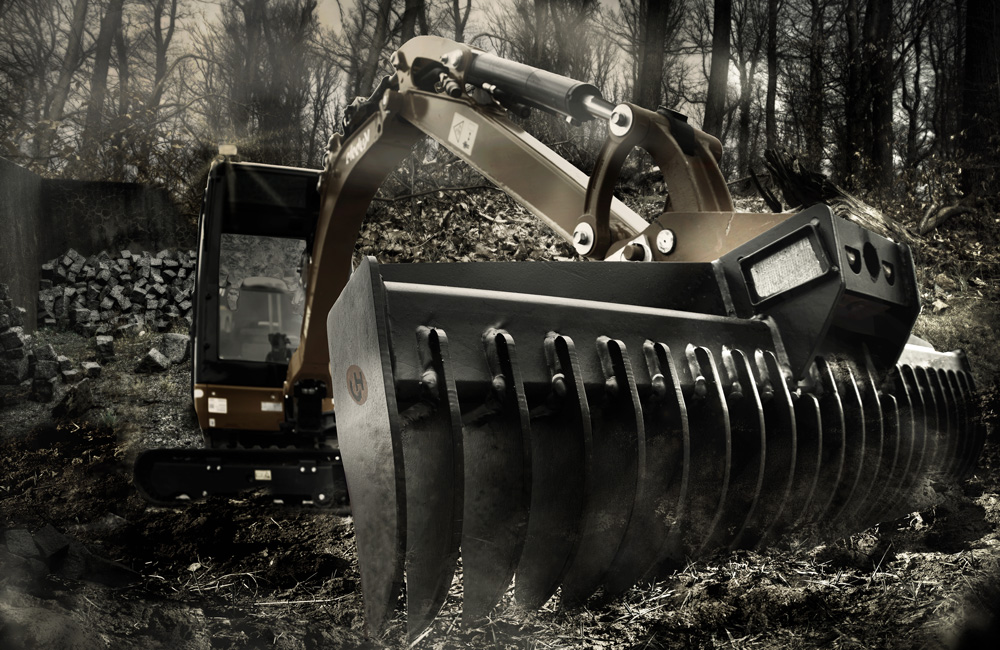 CLEARING WORK

Clearing work is a special area of application. Attachments of all possible sizes are used in this sector to fulfill the main purpose of freeing areas of all obstructive objects and materials. That means that they are mainly used in gardening and landscaping as well as in forestry and/or agriculture. Typical attachments are Rakes or Ripper Teeth.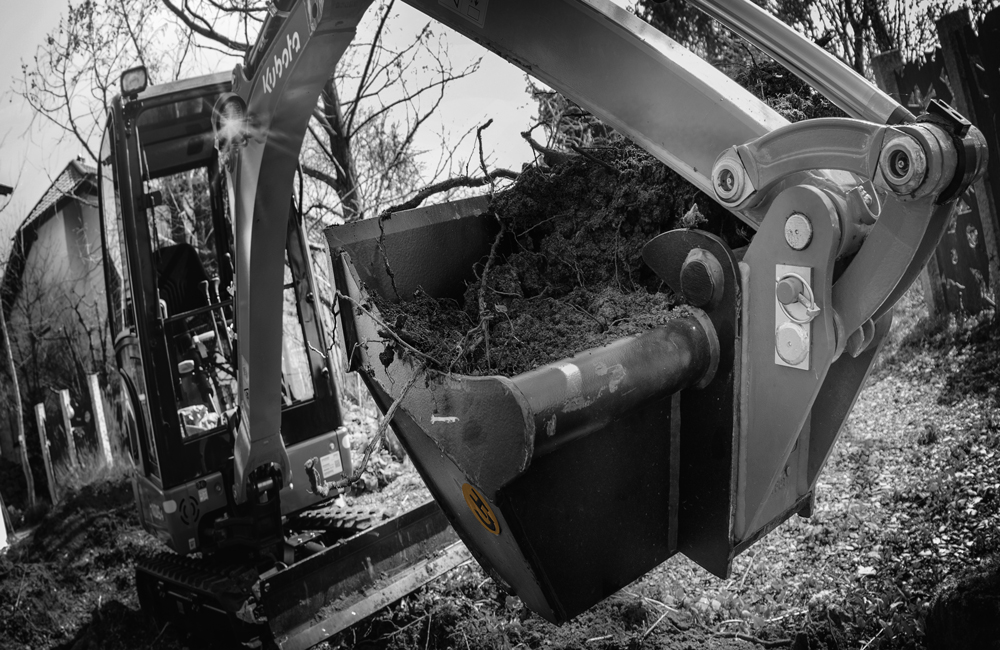 QUICK CHANGE SYSTEM

Quick couplers have become indispensable nowadays and are a vital part of the modern excavator. Used as a connection device between excavator and attachment, these devices enable attachments to be changed quickly and efficiently. The HENLE QuickChange and HQ quick couplers are compatible with common quick coupler systems.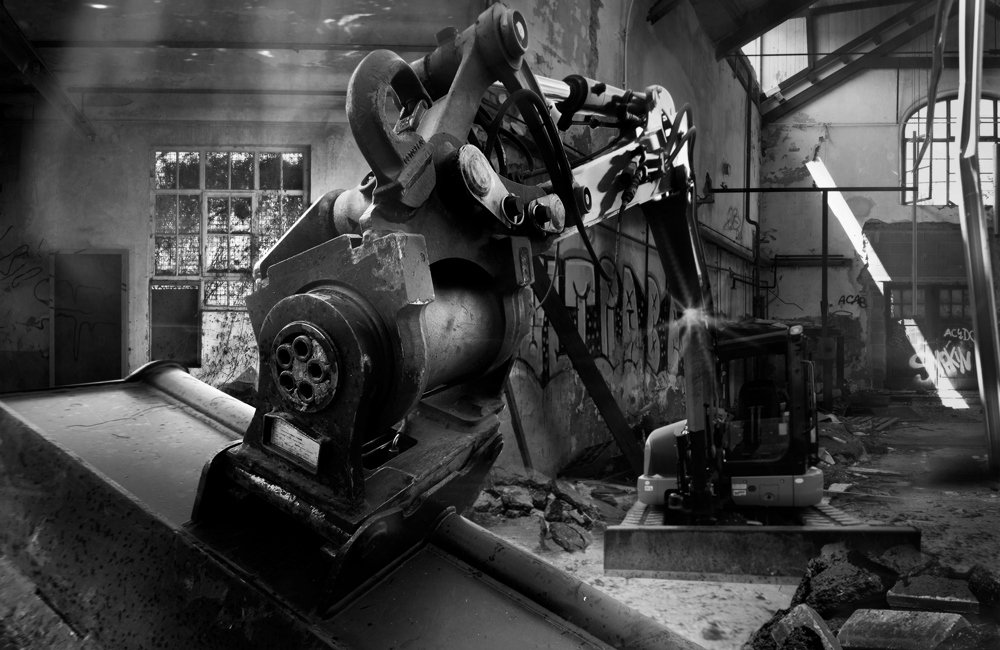 SWIVEL DEVICES

The so-called 'swivel devices' consist of a combination of quick couplers and rotators and have been on the rise since a few years. Equipped with PowerTilt and HKS rotary motors, we offer two powerful alternatives. Combined with our quick couplers, we manufacture swivel devices for your individual excavator type.
Swivel Device with HKS Motor and QuickChange Quick Coupler, Operating Weight 1 to 38 Tonnes
kathrin henle
2022-02-08T14:06:02+01:00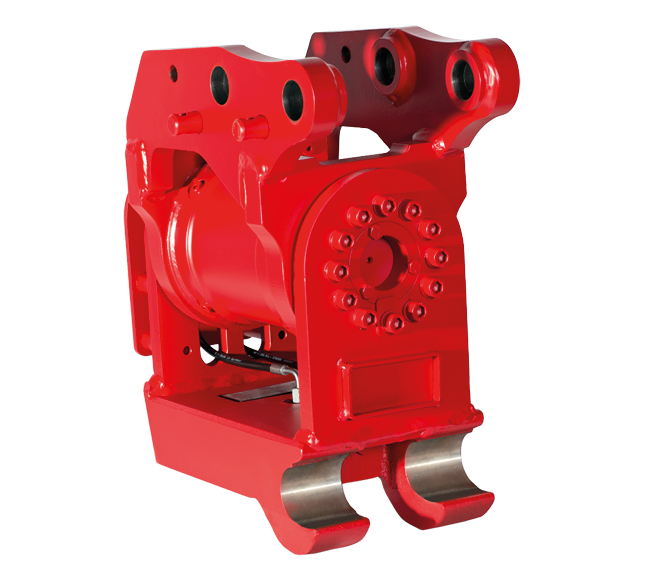 Swivel Device with PowerTilt Motor und QuickChange Quick Coupler, Operating Weight 1 to 18 Tonnes
kathrin henle
2022-02-08T14:07:14+01:00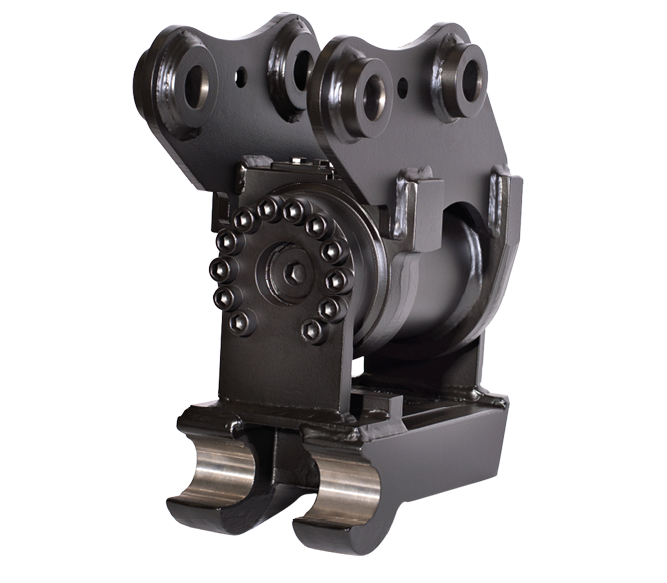 HENLE Baumaschinentechnik GmbH
Ringstrasse 9, 89192 Rammingen
Phone. +49 (0) 73 45 – 96 77 0
Telefx +49 (0) 73 45 – 96 77 17
 

info@henle-baumaschinentechnik.de