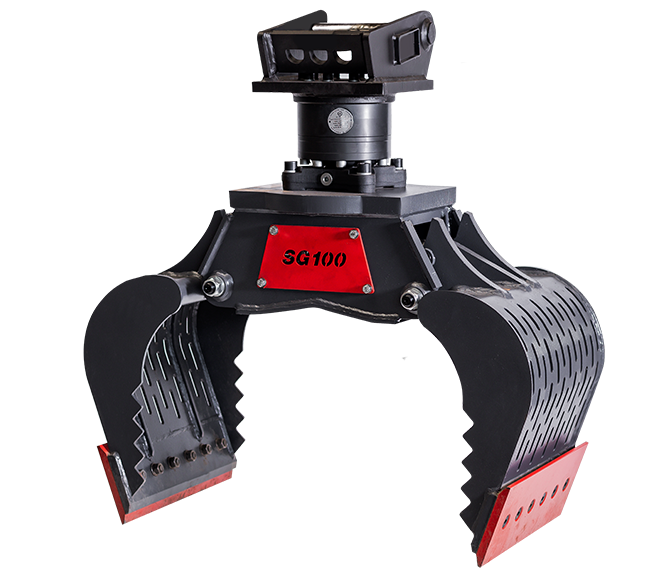 Demolition and Sorting Gripper SG-Series
Operating Weight 1.5 to 9 Tonnes
The demolition and sorting gripper SG-series is specially designed for the compact machine area. It represents a versatile and inexpensive solution for targeted breaking, sorting, loading, compressing, digging and setting of stones.
The SG gripper is particularly versatile thanks to the fact that it is equipped with different shells – whether with universal shells for gardening and landscaping or
with grid shells for the demolition area.
TECHNICAL DATA
Large opening that allows more volume
Low overall height
Endless turning hydraulic device