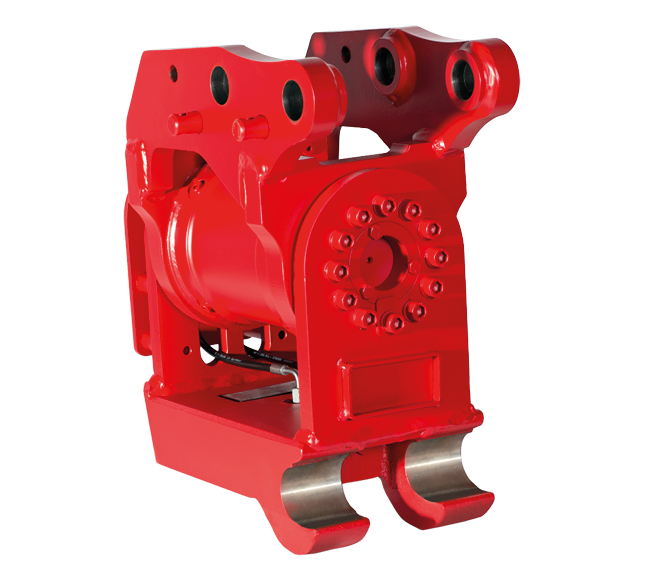 Swivel Device
with HKS Motor and QuickChange Quick Coupler,
Operating Weight 1 to 38 Tonnes
Swivel devices in which a HKS motor is installed are available in a wide range of sizes. The HKS swivel motor has holding torques of 2,480 Nm up 165,00 Nm and requires an operating pressure of up to 250 bar. Swivel devices with HKS motors are offered by HENLE for excavators with an operating weight of 1.8 to 38 tonnes. They have a swivel range of 2×70°.
TECHNICAL DATA

Operating weight: 1 to 38 tonnes
Compatible with the Lehnhoff System
Quick Coupler availables as mechanical or hydraulic version
OPTIONAL EQUIPMENT

Load Hook
Installation Kit 32V or 64V for retrofitting the excavator
AREAS OF APPLICATION

Earthmoving

Cable Construction

Gardening and Landscaping

Demolition and Recycling

Cleaning Work

Other