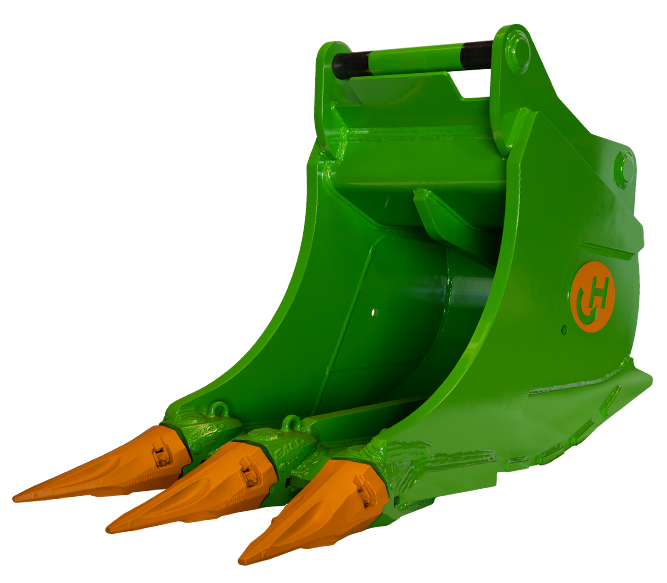 Ripper Bucket
Operating Weight 16 to 45 Tonnes
Ther ripper bucket is a special attachment for use in demolition work. It is not only suitable for lifting boulders, but also for removing paved material.
Due to its compact design, it achieves a high tearing force and is therefore ideal for taking apart concrete floors.
The two setting hooks are attached to the back of the bucket, with which stones can easily be pushed away or loosened. The welded ESCO teeth are attached in an angled position: they serve, among other things, to prevent the bucket from getting stuck.
TECHNICAL DATA
Indivdual adaptation
ESCO tooth system
Optimized and robust design
Wear strips
2 setting hooks
Central strut for stabilization