HENLE bietet ein breites Spektrum an Anbaugeräten für Baumaschinen mit einem Einsatzgewicht von 0,5 bis 45 Tonnen. Das HENLE Portfolio beinhaltet Anbaugeräte für verschiedenste Einsatzgebiete – von der klassischen Erdbewegung über den Garten- und Landschaftsbau bis zum Bereich Abbruch und Recycling.
Anforderungen sind heutzutage vielfältig und daher bedürfen verschiedene Einsatzzwecke verschiedene Anbaugeräte. Entdecken Sie unser Portfolio: vom Tieflöffel über Abbruch- und Sortierlöffel bis hin zu Spezialgeräten wie Reißzähnen oder dem Telelöffel für den Breitbandausbau. Kaum ein Bagger arbeitet mittlerweile ohne Wechseleinrichtung: deshalb finden Sie selbstverständlich auch unsere bewährten Schnellwechsler und Schwenkeinrichtungen in unserem Sortiment.
HENLE
PRODUKTKONFIGURATOR
Gestalten Sie sich Ihr ideales Anbaugerät mit unserem Produktkonfigurator. Wählen Sie zwischen verschiedenen Anbaugeräten für verschiedene Einsatzzwecke und optionaler Ausstattung, ganz nach Ihren Anforderungen. Setzen Sie sich Ihre Konfiguration auf die Merkliste und kontaktieren Sie uns oder den Händler Ihres Vertrauens.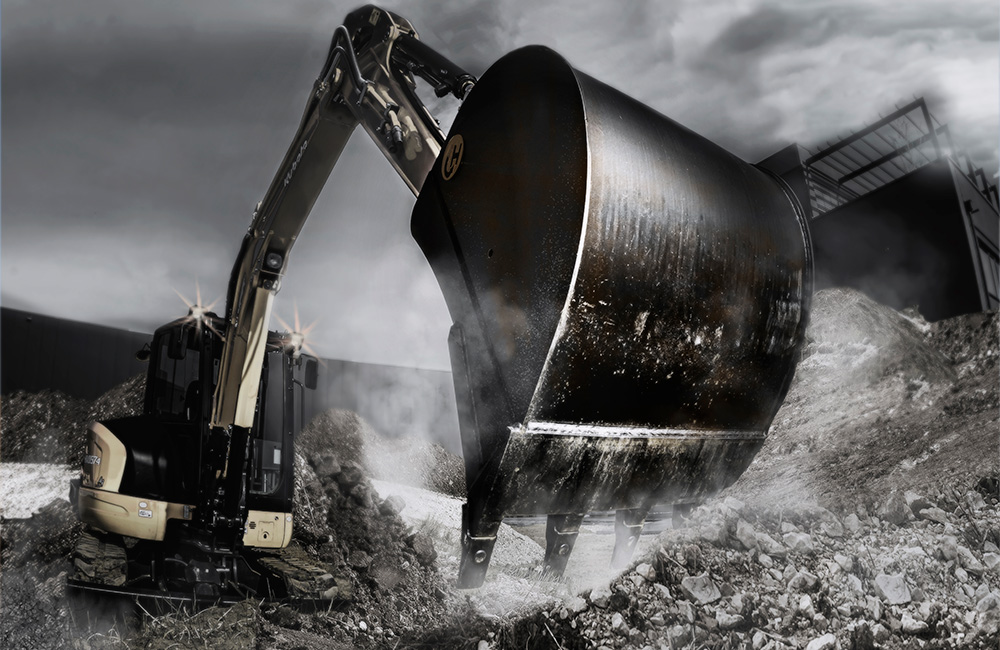 Die Erdbewegung umfasst eine Vielzahl von Einsatzgebieten: vom Straßen- und Tiefbau bis zum Wasser- und Grabenbau. Grundsätzlich gehört in dieses Gebiet alles, was Boden in seiner Form, Lage oder Lagerungsbeschaffenheit verändert. Hier finden sich vor allem die klassischen Anbaugeräte wie Tieflöffel, Grabenräumlöffel oder Greifer Anwendung.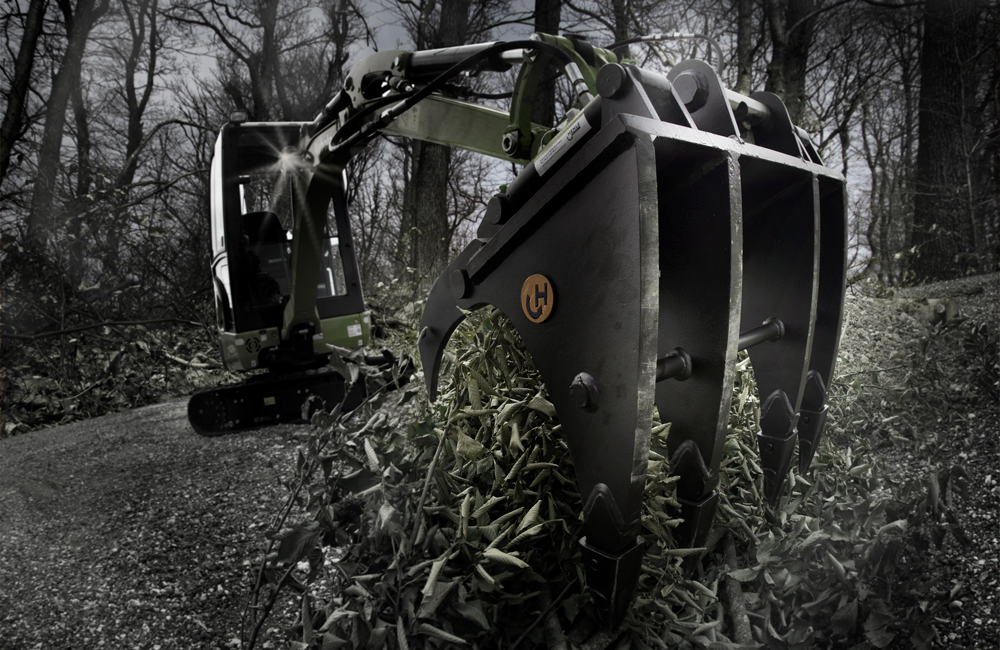 GARTEN- UND LANDSCHAFTSBAU

Im Garten- und Landschaftsbau sind mitunter speziellere Anbaugeräte gefordert. Hier arbeitet man nicht nur mit Löffeln, sondern auch mit Reißzähnen, Greifern oder Roderechen. Auch diese Produkte sind im HENLE Portfolio enthalten.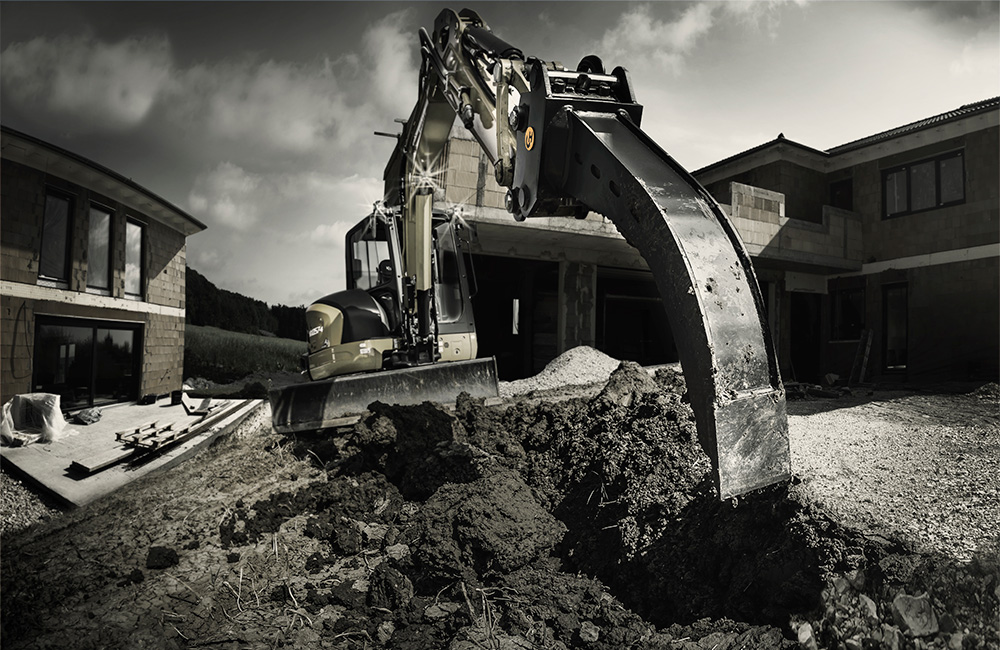 Der Kabelbau, insbesondere in Verbindung mit dem Breitbandausbau, ist ein zentrales Thema der nächsten Jahre. Hierfür werden spezielle Anbaugeräte benötigt, um die Anforderungen aus diesem Baubereich zu erfüllen.
Tele Bucket, Operating Weight 1 to 8,5 tonnes

kathrin henle

2021-06-01T14:47:22+02:00

Spade Bucket, Operating weight 1 to 12 tonnes

kathrin henle

2021-06-01T14:05:22+02:00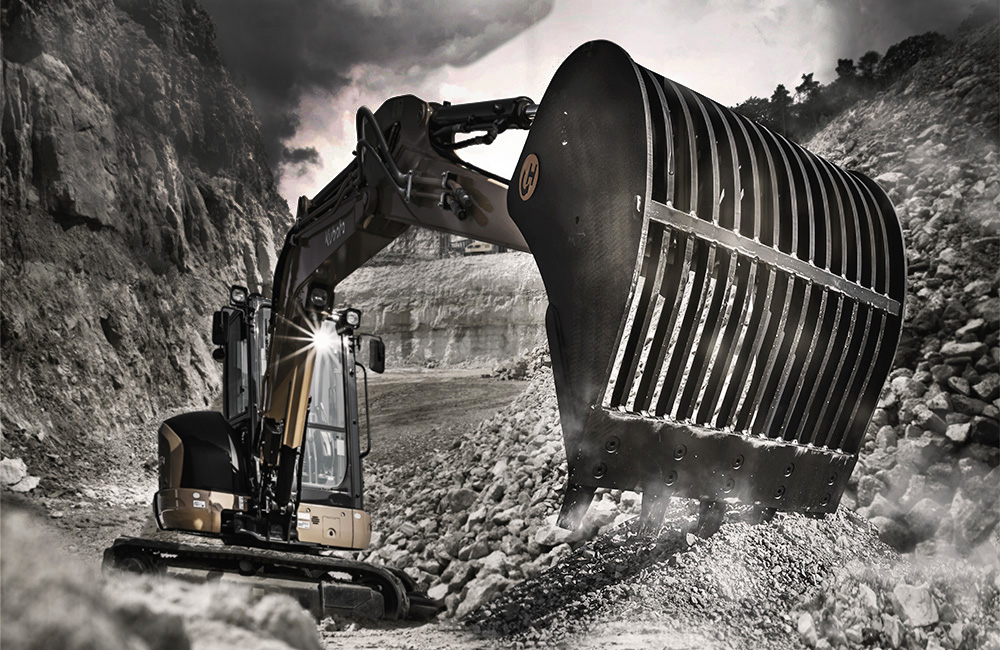 ABBRUCH UND RECYCLING

Einsätze im Abbruch und Recycling erfordern spezielle Anbaugeräte. Für den Abbruch werden besonders robuste Werkzeuge benötigt. Um Schutt, Beton, etc. zu sortieren, werden anschließend vor allem Sortier-Anbaugeräte eingesetzt, wie z.B. einen Abbruch- und Sortierlöffel oder einen Sortiergreifer. Beim Recycling geht es um das Trennen, Fördern und Lagern von Material.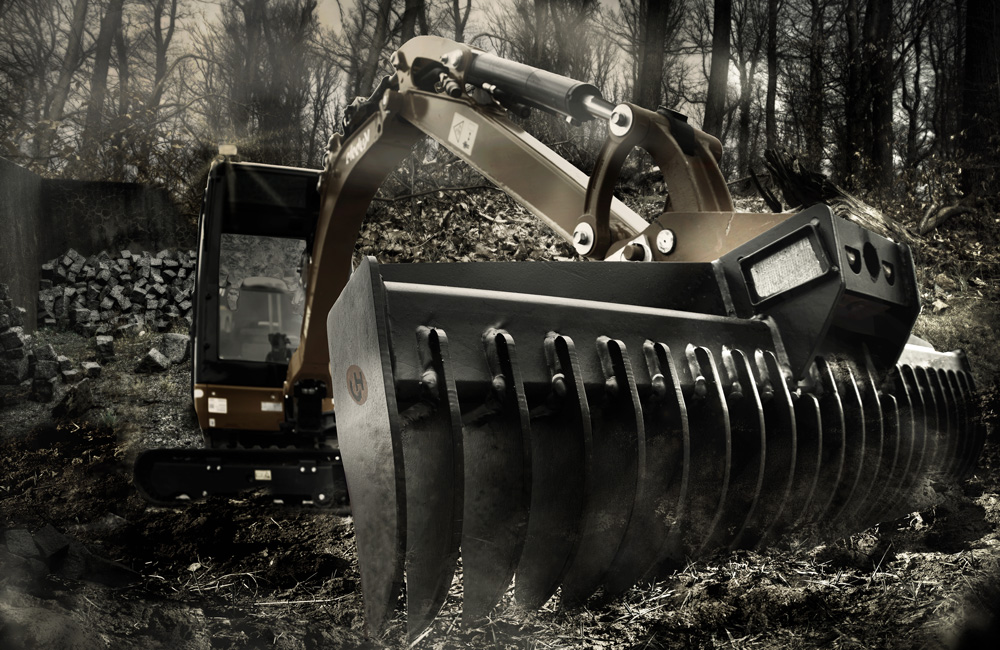 RODEARBEITEN

Rodearbeiten stellen ein spezielles Einsatzgebiet dar. Hier werden Anbaugeräte in allen möglichen Größen verwendet, um zu roden. Das heißt, man setzt sie im Garten- und Landschaftsbau sowie in der Forst- oder Landwirtschaft ein. Typische Anbaugeräte sind Roderechen oder Reißzähne.
Grab Rake, operating weight 1 to 12 tonnes EN

kathrin henle

2021-06-01T08:14:42+02:00

Grab Rake, operating weight 12 to 45 tonnes EN

kathrin henle

2021-06-01T07:56:43+02:00

Root Cutter, Operating weight 1 to 21 tonnes

kathrin henle

2021-06-01T16:04:52+02:00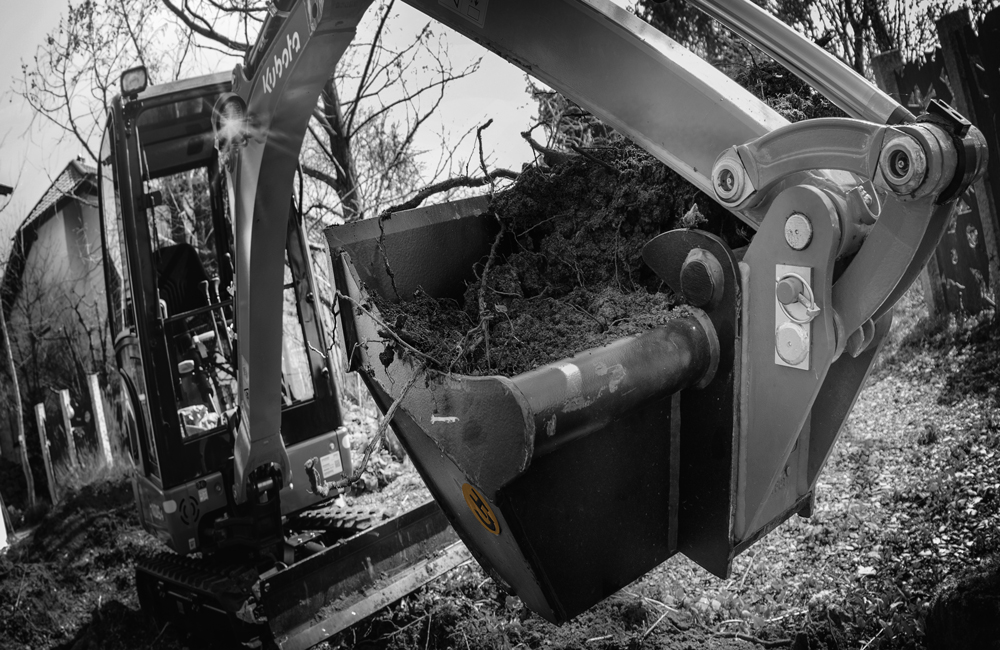 SCHNELLWECHSLER

Schnellwechsler sind heutzutage nicht mehr wegzudenken: sie gehören zum Bagger dazu. Als Verbindungsgerät zwischen Bagger und Anbaugerät ermöglichen sie ein schnelles und effizientes Wechseln von Anbaugeräten. Die HENLE QuickChange und HQ Schnellwechsler sind mit den gängigen Schnellwechslersystemen kompatibel.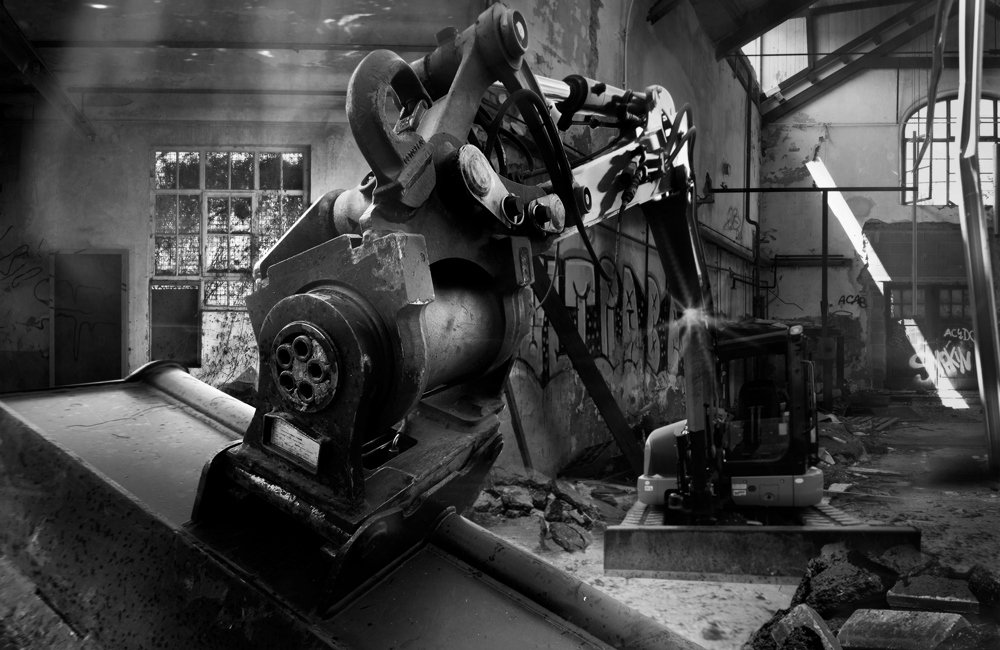 SCHWENKEINRICHTUNG

Kombinationen aus Schnellwechsler und Drehmotor, die sogenannten Schwenkeinrichtungen, sind seit ein paar Jahren auf dem Vormarsch. Ausgestattet mit PowerTilt oder HKS Drehmotoren bieten wir zwei leistungsstarke Alternativen. Kombiniert mit unseren Schnellwechslern fertigen wir Schwenkeinrichtungen für Ihren individuellen Baggertyp.
Swivel Device with PowerTilt Motor und QuickChange Quick Coupler, Operating weight 1 to 18 tonnes

kathrin henle

2021-06-01T13:25:59+02:00

Swivel Device with HKS Motor and QuickChange Quick Coupler, Operating weight 1 to 38 tonnes

kathrin henle

2021-06-01T13:51:28+02:00
HENLE Baumaschinentechnik GmbH
Ringstrasse 9, 89192 Rammingen
Tel. +49 (0) 73 45 – 96 77 0
Fax +49 (0) 73 45 – 96 77 17
 

info@henle-baumaschinentechnik.de