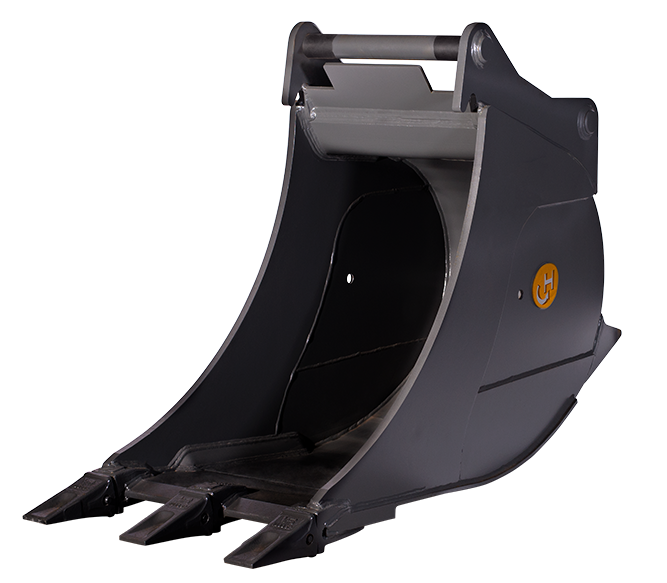 Rock Backhoe Bucket
Operating Weight 12 to 45 Tonnes
The rock backhoe bucket is a specially reinforced backhoe bucket for use in rocks and mountains. Compared to standard backhoe buckets, it has a slightly longer design, which makes it easier to pick up stone blocks.
In order to meet the extreme requirements, the rock backhoe bucket is made of HB450 material and armored at the back with wear strips.
It is also equipped with two setting hooks that allow better positioning of large stones or stone blocks.
TECHNISCHE DATEN
Individual adaptation
Reinforced bucket
With 2 setting hooks
Wear strips
Welded tooth system