HENLE

attachment knife on the welded tooth system: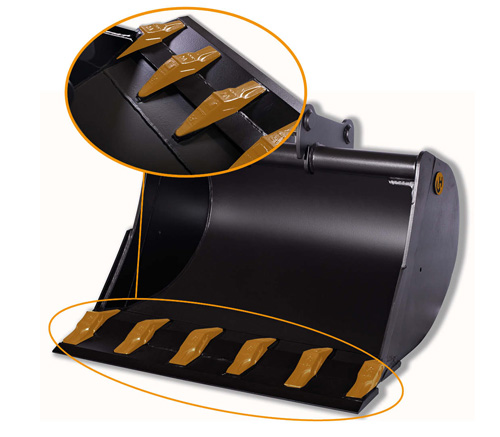 An attachment knife is welded to an existing tooth system on the bucket. This has the following advantage: the attachment knife allows layers of earth to be removed straight and evenly. Any cables underneath, for example, are less at risk of being damaged than when using teeth. Nevertheless, the attachment knife can also be removed, and the Backhoe Bucket can be used with replacement teeth in the normal tooth variant.
The other advantages of an attachment knife on the welded tooth system are diverse:
The assembly and disassembly is easier and above all faster than the disassembly of screwed teeth on a Backhoe Bucket.
The basic blade of the Backhoe Bucket is better protected and wears out more slowly than on a Backhoe Bucket from which the tooth system has been unscrewed.
The attachment knife increases the volume of the Backhoe Bucket.
HENLE Baumaschinentechnik GmbH
Ringstrasse 9, 89192 Rammingen
Phone. +49 (0) 73 45 – 96 77 0
Telefx +49 (0) 73 45 – 96 77 17
 

info@henle-baumaschinentechnik.de